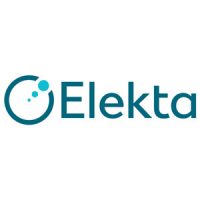 For almost five decades, Elekta has been a leader in precision radiation therapy and radiosurgery. Our solutions for cancer care and brain disorders are tailored to target the tumor and protect the patient.
Elekta is pushing the boundaries of radiation therapy to improve access for advanced, high quality cancer care that offers high-end precision, is cost-effective, and efficient with precise, personalized treatments. With unsurpassed accuracy, Leksell Gamma Knife® Icon™ delivers 2-4 times less dose to healthy tissue. And our MR-Linac, Unity, delivers real-time adaptive treatment in the presence of motion, while Versa HD™ is designed to treat a spectrum of tumors throughout the body using a variety of techniques including hypofractionation.
We openly collaborate with customers to advance sustainable, outcome-driven and cost-efficient solutions to meet evolving patient needs, improve lives and bring hope to everyone dealing with cancer. We don't just build technology, we build hope. For more information, visit elekta.com.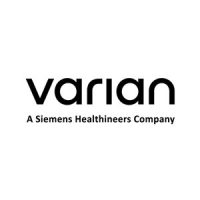 Imagine a world free from the fear of cancer. We do, every day. That's why at Varian, a Siemens Healthineers company, we're obsessed with creating simpler, more efficient, and more effective technologies to power new victories in cancer care. The company's Edge® radiosurgery system with HyperArc® high-definition radiotherapy integrates imaging, positioning, motion management, and dose shaping technologies for treating abnormalities of the brain, spine, and other areas where radiosurgery is indicated. Varian is the long-standing global leader in comprehensive solutions for radiotherapy and radiosurgery, as well as software systems for managing cancer clinics, sharing knowledge and using data to deliver evidence-based medicine. Visit www.varian.com for more information.

ViewRay, Inc. (Nasdaq: VRAY), designs, manufactures, and markets the MRIdian® MRI-Guided Radiation Therapy System. MRIdian is built upon a proprietary high-definition MR imaging system designed from the ground up to address the unique challenges and clinical workflow for advanced radiation oncology. Unlike MR systems used in diagnostic radiology, MRIdian's high-definition MR was purpose-built to address specific challenges, including beam distortion, skin toxicity, and other concerns that potentially may arise when high magnetic fields interact with radiation beams. ViewRay and MRIdian are registered trademarks of ViewRay, Inc.
C-RAD
CARL ZEISS
FOCUSED ULTRASOUND FOUNDATION
HEROSUPPORT
IBA DOSIMETRY
QFIX
RT SAFE
SUN NUCLEAR
TECNOLOGIE AVANZATE
TECNOSAN
TEMA SINERGIE
XOFT, a subsidiary of iCAD Inc.